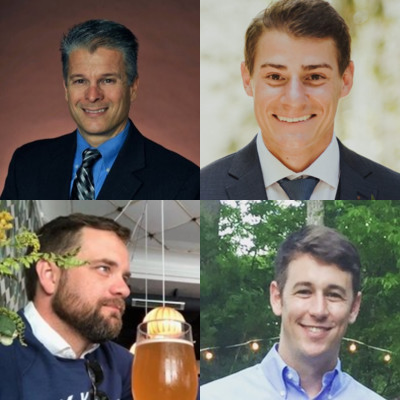 COSTA MESA, Calif., June 30, 2022 – Mission Critical Electronics is proud of its diversity within its various teams across the different business units as it reflects one of the MCE Value, Teamwork (We are better together). The month of June has seen several changes on our team to ensure our team members' skills and expertise are optimized within the vehicle power division.
Mike Iannotta
We are pleased to announce the promotion of Mike Iannotta to the role of Vice President and Site Leader for Kussmaul Electronics, the subsidiary brand for emergency vehicles.
Mike has a long career in operations, engineering, new product development, and general management across a variety of companies on Long Island, New York, including Modacan, SPX Precision Components / PCX Aerostructures, Ametek – Thermal Management Systems, Anorad (A Rockwell Automation Business), among others. Mike has deep experience with lean manufacturing, electrical, mechanical, & semiconductor technologies, and advanced automation & robotics. Academically, Mike has a Bachelor of Science in Mechanical Engineering from S.U.N.Y. Farmingdale.
Will Tomkinson
Will Tomkinson will now be responsible for managing and growing Xantrex and MCE VP's key accounts in Canada and Xantrex's key accounts in Europe, a region Xantrex seeks to grow in the coming years. We thank Will for the great job that he did as Xantrex's Sales Director for the past 15 months and look forward to the waves he will be making for Xantrex in Canada and Europe.
Matt Wodecki
We are excited to announce the appointment of Matt Wodecki to role of Sales Director for the RV, Work Truck and Industrial (including bus and machines) vertical markets for MCE Vehicle Power. Matt will be responsible for growing MCE revenue in the RV, work truck, and industrial (including bus and machines) vertical markets for all MCE Vehicle Power brands and will be responsible for all Xantrex branded sales. Matt will also partner collaboratively with all MCE Vehicle Power and MCE businesses to drive our sales growth across MCE.
Hall Fess
On the Heavy Duty trucking vertical of MCE Vehicle power, we are pleased to announce the promotion of Hall Fess to the role of Director of Sales for MCE Vehicle Power's Heavy-Duty Truck Market. Hall will be responsible for all sale revenue within MCE's Heavy-Duty Truck vertical market for MCE, including remaining accountable for Xantrex's HD tractor revenue. Hall and his wife Anne Marie will continue to reside in the greater Chicago area. This central U.S. location allows Hall to be with customers and our sales reps quickly, as well as working closely with the functional leaders at Purkeys in northwest Arkansas.
MCE is pleased to congratulate Matt, Will, Hall and Mike to their new roles.
About Mission Critical Electronics (MCE)
Headquartered in Costa Mesa, Calif., MCE provides specialized products for critical systems in a wide variety of applications operating under the leading brands Kussmaul Electronics, Xantrex, Purkeys, Newmar Power, ASEA Power Systems, Power Products, and American Battery Charging. These brands have been built on the strength of their team and their ability to connect with customers. MCE takes great pride in translating their customers' needs into the highest quality products and solutions available in the markets it serves. MCE delivers those products and solutions with an unmatched level of responsiveness.
Website- https://mission-critical-electronics.com/
Media Contact
Mitul Chandrani, Vice President of Marketing, Mission Critical Electronics, marketing@mce-llc.com