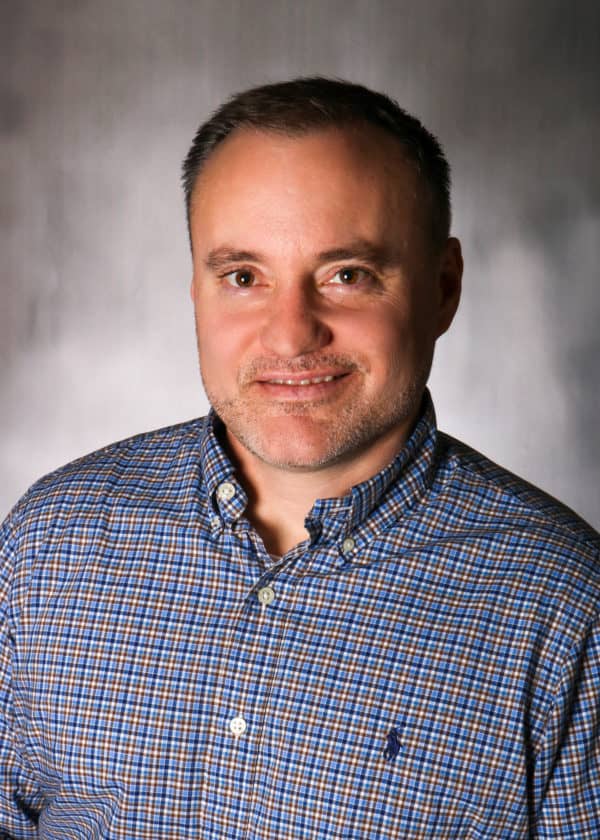 COSTA MESA, Calif., April 07, 2022 – We are very pleased to announce that Jerel Ellis has been promoted to Purkeys General Manager & Vice President. Jerel has spent over 20 years at Purkeys, leading various customer-facing functions, particularly sales. Prior to joining Purkeys, Jerel was part of the J.B. Hunt Transport team for over 7 years. During that time, Jerel held several different roles, which helped him build a strong foundation of how fleets operate and what their needs are. Throughout his years at Purkeys, Jerel has continued to increase his knowledge of the heavy-duty trucking industry.
Jerel had the opportunity to work closely with former Purkeys' GM Justin Purkey (now the VP of Administration at Purkeys' parent company, Mission Critical Electronics) and before that with Purkeys' founder Bruce Purkey. Through these experiences with Bruce and Justin Purkey, Jerel continues a first-hand legacy of working closely with our customers to solve their problems and anticipate their emerging needs from service to new product development. For example, under Jerel's leadership, Purkeys launched SAFEX, Level 3 480V power for eTRUs (Trailer Refrigeration Units) to help our customers electrify their trailers and trucks. SAFEX received an official Innovation Award from HDT at TMC last month.
Jerel will continue to work closely with the other GMs and functional leaders across MCE Vehicle Power as they continue to jointly solve fleet, dealer, and OEM needs in the heavy-duty truck and trailer industry.
Jerel and his wife Jennifer have 3 children and will continue to reside in Northwest Arkansas
Congratulations, Jerel!
To learn more about Jerel, check out his profile page here on the Purkey's website:
About Mission Critical Electronics (MCE)
Headquartered in Costa Mesa, Calif., MCE provides specialized products for critical systems in a wide variety of applications operating under the leading brands Kussmaul Electronics, Xantrex, Purkeys, Newmar Power, ASEA Power Systems, Power Products, and American Battery Charging. These brands have been built on the strength of their team and their ability to connect with customers. MCE takes great pride in translating their customers' needs into the highest quality products and solutions available in the markets it serves. MCE delivers those products and solutions with an unmatched level of responsiveness.
Website- https://mission-critical-electronics.com/
About Purkeys
Purkeys, based in Lowell, Ark., provides premier products and matchless support in the commercial trucking industry. In an industry immeasurably concerned with on-time delivery and time-optimization, the company focuses their business on providing innovative solutions for battery and charging needs. Purkeys understands the challenges fleet operators face and pairs that knowledge with cutting-edge engineering to provide products that will identify electrical problems before breakdowns. With 30 years of industry experience, the professionals at Purkeys are experts on maximizing efficiency and minimizing downtime. Purkeys is a Mission Critical Electronics brand.
Website- https://purkeys.net/
Media Contact
Mitul Chandrani, Vice President of Marketing, Mission Critical Electronics, marketing@mce-llc.com